İlk Adım Broker Company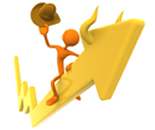 Shortly after Insurance and Reassurance regulations were issued in the history of Turkish insurance sector, the honorable founder of our company Mr. Murat Osmanoğlu applied as İlk Adım Insurance and Reassurance brokering to Turkish Prime Ministry undersecreteriat of Treasury in 1995 and in 1996 it received a license for all insurance sectors, life insurance, non-life insurance, reassurance branches.
Thus, İlk Adım Insurance and Reassurance Brokering is proud of being Turkey's first independent brokering enterprise and it will continue to serve its customers by bearing this responsibility.
By being Turkey's first independent brokering enterprise we have combined our professional expertise, our consultancy services with insurance law and insurance legislation and so we have broken grounds in the insurance sector.
Our consultancy service without discriminating any sectors and branches raise the customer satisfaction rate and at the same time strengthens our relationship in depth in the long run and turns this relationship into a successful, powerful cooperation.
It is our indispensable principle to stand by our dear valued customers at critical moments as their intimate and solution partner and to make contribution to their success.
The accumulated expertise and knowledge in Turkish Insurance legislation and in Insurance law which were gained through many years under the leadership of honorable founder Mr. Murat Osmanoğlu are primarily used to defend the rights and benefits of the customers. From the first day on since insurance and reassurance regulations started to take part in Turkish Insurance legislation they are used to contribute to the ongoing Insurance and Reassurance Brokering legislation process and at the same time together with the colleagues in Turkish Insurance sector they are used to contribute to the stakeholders and finally they contribute to the effort which tries to turn Insurance and Reassurance Brokering association into an occupational organization.
For this reason we consider our contribution for a healthy structuring of Turkish Insurance sector as a very important task and we will go on proudly making contributions.
Because of the respect that we have for ourselves and our profession, we will carry on our principled and devoted works with determination that we started since the foundation of our company.